Meet Edgewood Chiropractor Dr. Rodney M. Meeker
I consider myself fortunate to have lived in the Puyallup and Edgewood area most of my life. I attended Mt View Elementary School, Edgemont Jr High and graduated from Puyallup High School. Despite the often persistent gray winter wetness that we experience I tend to enjoy the overall weather and environment of our area.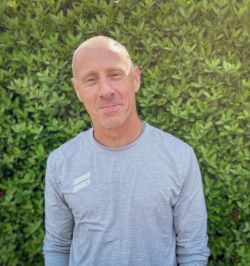 I know the streets in the Edgewood area better than just about anybody from having put thousands of miles on them over the years while running . Being physically active was apparently something ingrained in my DNA from early on. When I was quite young my parents were often asked the question: "Does that kid ever walk anywhere?"
Even with my earliest memories I can recall enjoying what I could do physically. I loved being active. This often led me to pushing the limits in order to discover what I was capable of. There were times when I pushed the limits too far and paid the price with injuries. One thing I learned at an early age, thanks in part to pushing physical limits and the resulting injuries, is that I appreciated the job that Chiropractors did in helping restore my body to a better or more optimal state of functioning. At that young age I am sure that I didn't fully understand all that these Chiropractors were doing but I got the message that they were trying to help me by correcting what wasn't functioning as well as it should. That made sense even at a young age. I think I understand that better today after years of education and years of practice. I have developed an enjoyment for being able to help people experience that same thing, a better state of functioning. Chiropractic care is a vital aspect of helping achieve that goal.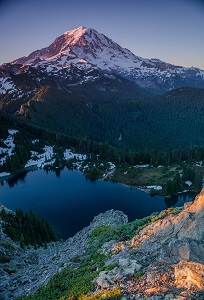 Taking care of my body was and still is a part of what I want to do. When I was younger it was so that I could perform better in competitions and sports. Now that I am a little older I still like to push the limits of what I can do physically but not so much for competing against other people but more to promote a healthy lifestyle and to continue to challenge myself. I also realize that by incorporating the process of caring for our bodies over time will yield many benefits. Some of them are: increased physical capacity, decreased sicknesses, increased mental capacity, improved joint function, better sleep, improved muscle tone, as well as an improved mental outlook. For me these benefits are worth the time and energy requirements.
I started my career working for Boeing, in which I worked for multiple departments. Although I enjoyed my time at Boeing, I found myself with a desire for more. After consideration of what was most influential in my life, I found myself looking at how I could help other people. Becoming a Chiropractor was a clear choice, one arguable I could've made at the beginning of my career. I had the great opportunity of attending Palmer University in Davenport Iowa. I've been practicing for the last twelve years and haven't looked back.
I tend to keep myself busy and active when not working at what might be the best job on the planet. With my free time I run, lap swim, do some core strengthening, and try to hike at least once a week. In addition, I have found a lot of joy in photography, mostly while I'm up exploring around Mt. Rainier. I do like to enjoy sharing the ones which have turned out well. When you make your way into the office here, remind me and I'd be happy to share some of the shots I've taken of this beautiful area with you!
Cheers!
-Dr. Meeker
---
Edgewood Chiropractor | (253) 840-1100