Meet Edgewood Chiropractor Dr. Ronald O. Acosta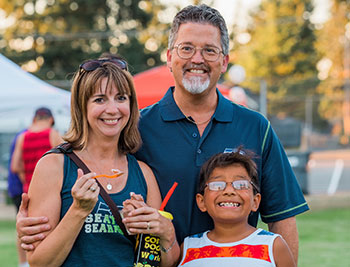 "If there was anything more beneficial than a Chiropractic Lifestyle, I'd be living it!" I'm proud to be a Doctor of Chiropractic and thank our patients and fellow team members for making our practice a great one. As a child and young adult I suffered from ear infections like a lot of others…. with Chiropractic experience I have learned how valuable a properly functioning spinal column is and how it depends upon the adjustment process. I continue to learn how to share a Chiropractic lifestyle with the many diverse patients in our practice and am humbled at how miraculous the human potential really is.
A fellow Boeing employee introduced me to the idea of Chiropractic as a profession. It was not by coincidence but by working together that he knew of my interest in helping others and my interest in the fire department. One day he showed up with some college literature and I started reading. With a vague memory of Chiropractic from childhood, I researched and met with local Chiropractic offices. What I found were happy smiling Chiropractic assistants and doctors who were eager to share their time and experiences with me. It didn't take long before I was driven to learn more about the innate intelligence of the human body and this great profession of serving others. A healing profession that relies on the recuperative powers of the human body long before drugs and surgery? What's not to like about that?
Raised in Tacoma, I attended Baker Junior High and Mt.Tahoma High. When working with the Boeing Company I enrolled at Edmonds Community college and later transferred to Highline Community College for my 3-year pre-requisites. Anita and I moved to San Jose where I attended Palmer College of Chiropractic West. The curriculum proved very demanding and it became clear that working was not an option for me. I had better plans in the Cadaver lab learning about the miracles of the human body. Learning physiology to the extent of our studies was very enlightening to the function and maintenance of our bodies. It was impossible for me to learn about what to put-in and what not-to-put-in our bodies without making many life changes myself. Sharing that knowledge with others is very rewarding.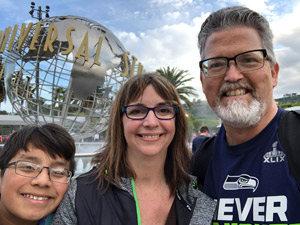 My confidence in the human body's Innate Intelligence stems from personal experience, education and clinical practice. When growing up my family did not rely on large amounts of medication because frankly, we couldn't afford to visit the doctor every time we had a sniffle or ache. Life experience gave me a history of not responding well to medication when compared to prevention. Even after a fall and injury to my jaw, TMJ and upper neck, it took years to associate the increase of repeat ear infections with the trauma itself. While ear infections seemed to be normal for kids, my mother did not encourage me to believe I needed to live on medication or have tubes put into my ears. With swimming and scuba diving the pressure itself was something I had to work around. Years later and upon entering Chiropractic college (and thereby receiving spinal adjustments) my ear infections cleared up as my neck was getting adjusted and my spine was moving more freely. Compound that with the Chiropractic focus of structure and function, innate responses to trauma and homeostasis and the resolving of my ear infections was predictable and reproducible! When is the last time I had an ear infection lasting more than a day? hmmmnnnn.
In practice, pain is a great motivator for patients to seek our help. I am not any different than any other doctor who has personal experience and a personal attachment to what ails certain patients. Headaches for instance, can be instrumental in taking the "life" out of an ordinary day. I found out early in practice that I have an attachment to people who suffer from headaches because my mother suffered for years with painful headaches and ringing in her ears. I can remember mother working two waitress jobs yet suffering in pain most every day. Relief from Medical doctors usually focused around "it's your nerves…. here are some nerve pills…" With little relief and even less confidence in their approach she resolved to deal with them without medication. After a persistent Dr. Loomis in Tacoma insisted he could help, she took the chance and it changed her life. Little did we know that I would be sharing her experience with my own Chiropractic patients. Mother now gets adjusted in our office each week and is able to keep the headaches and ringing in her ears from becoming symptomatic. If you're wondering if she pays for her care, SHE DOES! $25 and one baked item every month. Her choice and her way.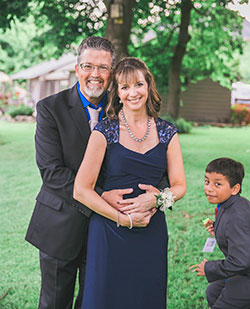 Anita and I met in 1988 while at a Kentucky Fried Chicken. Against much resistence, a mutual friend talked us into "one" date. We never looked back and were married in 1990. Anita became a stepmom to Amber who in 2002 made us both Grandparents to Nekaiya! In December 2007 we adopted our son Alec Ovidio who has blessed us every day. With our combined families in the Tacoma and Puyallup areas, we never have a dull moment. My father Ovidio Acosta and stepfamily live in South Carolina, my fathers extended family live in Puerto Rico…. did you know that Puerto Rico is abundant with beaches, mango and coconut? We enjoy time in the sun as there's never a dull book to read or wave to catch. Anytime we can enjoy the sunshine, a good book or a good plug-in for our laptop we're happy. As my wife is a native of Washington I am a "mossyback" (raised but not born in WA) we love the beauty of the state. Some days it's with an ice tea on the deck and other days it's riding the motorcycle through our beautiful countryside. We have been blessed with a great community of friends, patients, team members and family and look forward to many more years of serving people.
Patients are sometimes surprised that I get adjusted twice weekly and receive a massage at least once monthly. Not only do the physical demands of adjusting patients take it's toll, but in order for the immune system to function at an optimal level, the spine must have movement and flexibility. Definately worth paying for whether I'm in the area or out of the area as it's more of a necessity than it is a luxury or splurge. It was years ago and before Chiropractic but I had an experience where it took me two hours to crawl to a hot bath because of lower back pain. I hope never to repeat anything near that painful. Other habits that I keep on a daily basis?
Omega 3's for immune support, nerve function and flexibility
fruit or salad with every meal
exercise focused on cardio first, light weights second
Immune support cereal recipe (available upon request) with Soy or Rice milk (cows milk has been gone from my diet for years and subject for another discussion.) Soy Latte anyone?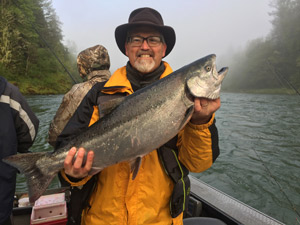 Medications are helpful and necessary yet there are many alternatives and natural remedies to prescription meds. Why not start with supporting natural body function and immune support so that your body does most of the healing? I have confidence in a balance of natural methods first, prescriptions second. But there are exceptions as with dare-I-say Gout? or Pink-eye? Why take sinus medication when there's a Netti Pot? the list is growing.
Talk to a Naturopath. Along the same conviction is the heated topic of Vaccinations. As I have spent my entire career forming an opinion of current medical vaccination procedures it is not in my gameplan to support them. As a result, my Grandaughter is vaccination and flu-shot free, our son Alec has also been vaccination and flu-shot free since his adoption into our family. With patients however, i can't expect anyone to share the same conviction without spending the time or efforts for discovery as i have. "The more you learn about and ask about you bring about" Do some studying and then see if you have more or less confidence in the process as it is presented for the masses. As a result, i discuss options and guidelines to help patients make their decisions the safest possible. Vaccinations are still happening but there is a best and better way than what most people think. With any for discussion, my goal is to work for patients with their best interest(s) as my priority.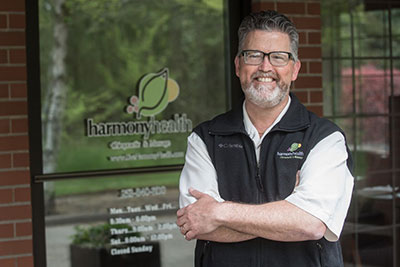 I sincerely hope that as patients visit our website they learn more about a Chiropractic Lifestyle than they expect to. There is satisfaction in knowing that although not every patient will choose our office for care, they will be motivated to find an office to suit their needs. The paradigm shift that occurs with Chiropractic care is much more rewarding than most people can imagine. As BJ Palmer put it quite nicely, " A candle loses nothing by lighting another candle…."
With a Service-First-Attitude I speak for the whole team when asking "what are you waiting for?" Contact us today!
Health and harmony to you!
-Dr. Acosta
---
Edgewood Chiropractor | (253) 840-1100